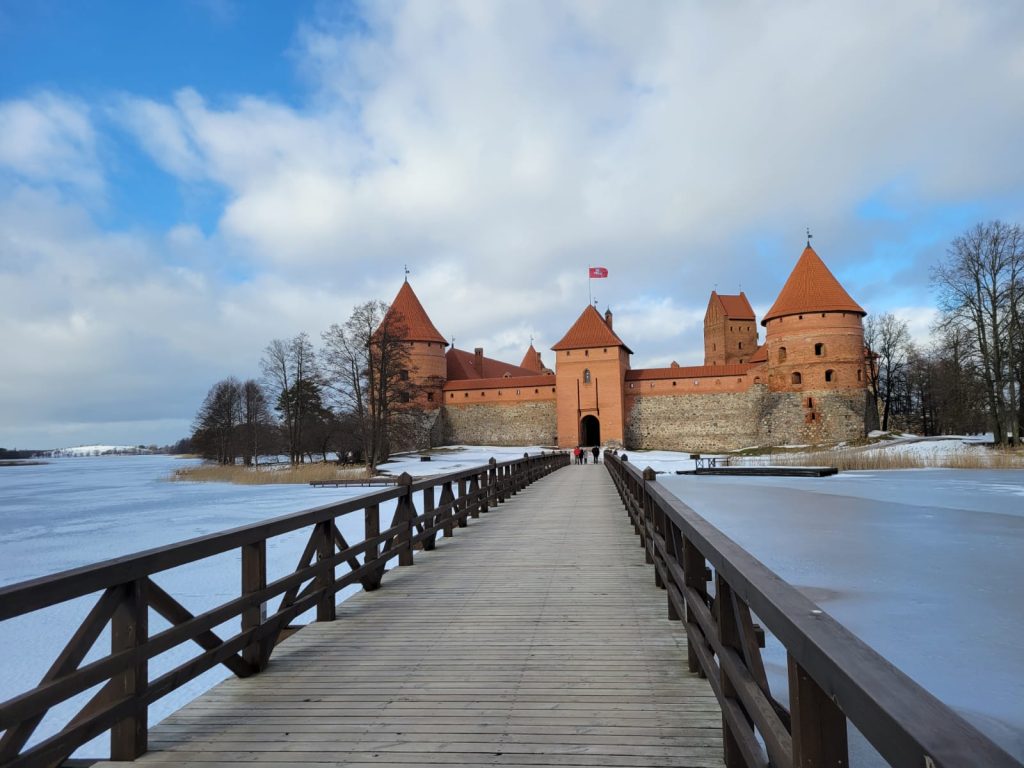 The beginning of February turned to be intense at Vilnius Užupis gymnasium. 7th to 11th February it was hosting the international partners of Erasmus+ project LIFE from N. Macedonia, Croatia and Turkey. However, the corona virus pandemic changed the plans of our coordinators from Italy and they were forced to join us online. Thanks to the advanced technologies that allowed us to connect and be connected.
The opening ceremony was started with a welcoming speech given by our school principal Virginija Emilija Navickienė. Our partners' presentations, videos about their countries and schools gave a closer look at their surroundings. Ice breaking activities together with folk songs and dances allowed our international partners to immerse into the multinational environment.
The topic of the mobility in Lithuania is related to teaching writing skills and creativity through stories and humour. The organized workshops not only did teach the students creative writing, but also gave a possibility to develop their sense of humour. Working in groups the students created short stories that had a common topic Travelling. The biggest challenge occurred when the students were asked to perform the created stories. They were amazing! The students, being helped by their teachers, incredibly well coped with the task.
International meetings cannot be imagined without a diverse cultural programme. Our partners being accompanied by a big number of Lithuanian students visited Trakai castle, had an educational kibinai baking programme that taught them how to make real karaim dish as well as introduced to their culture and traditions.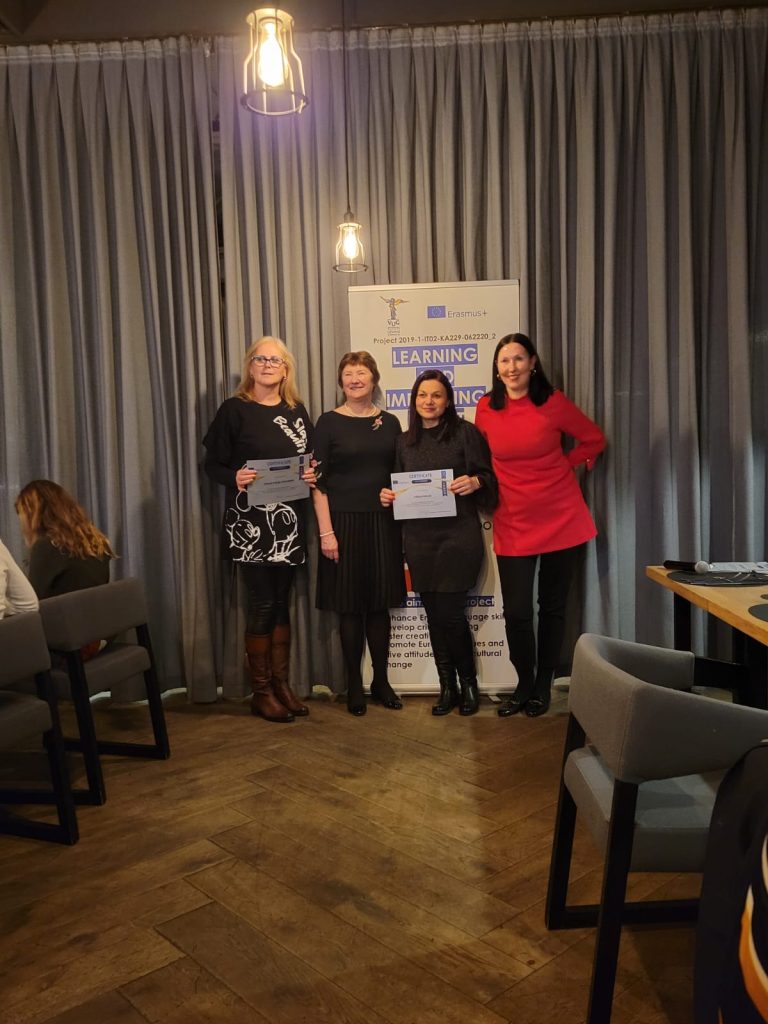 Winter pleasures were experienced in full, exploring the beauty of Anykščiai surroundings, visiting the tree top path, baking and tasting bread in Niūronys village, where in the hut from the 20th century, the whole process of making bread was disclosed- from a grain in the field up to the loaf made of their owns.
Exploring the beauty of Vilnius with its cozy old town, visiting the Grand Duke Palace and of course getting to know all the marvellous spots of our beloved Užupis and many more strengthened our friendship with project partners, built a better intercultural understanding and raised our personal awareness of the importance of Erasmus+ projects on a big scale.