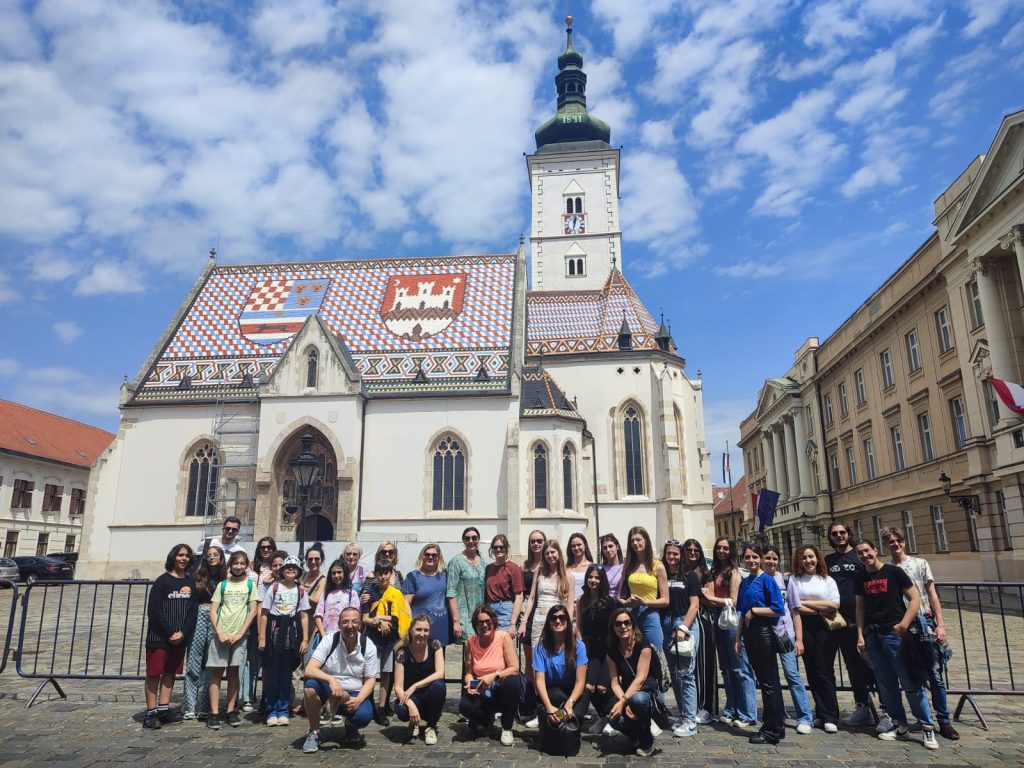 After almost a three year period, the project The learning and improving fluent English was coming to the end.The final phase of the project was held in Croatia, May 23-27, by our partners from Varaždin Elementary School.
The intense week was started with an opening ceremony, introduction of the school and of course the ice breaking activities.
The guided tour around the city allowed us to experience the beauty of this tiny, but cozy and peaceful city, its architectural past and modern present.The students were interested in the exhibitions presented in Stari Grad museum and were taken aback by the World of insects , Entomological collection.
The visit to Plitvice Lakes was a breathtaking experience, that is an absolute miracle of Croatia.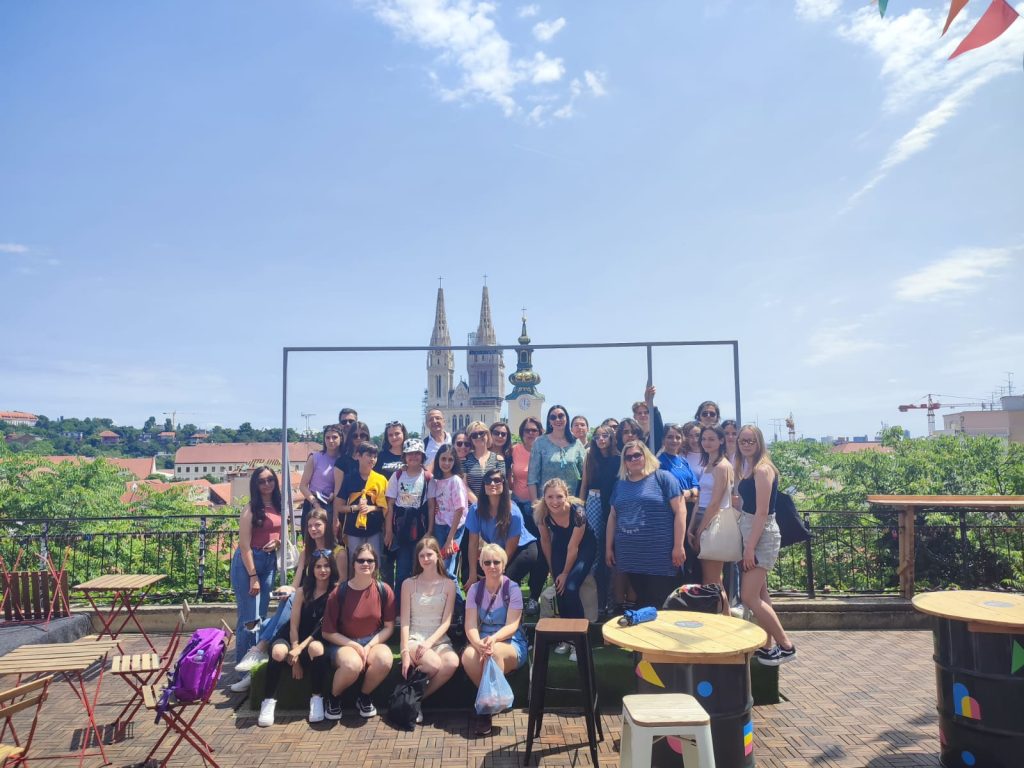 What is more, a guided trip to Croatia's capital city Zagreb was short but intense. The students got acquainted with this splendid medieval city, tasted delicious ice cream and visited the Museum of Illusions.
However, the most thrilling were the students' performances that were well performed and thoroughly prepared. Each country had to act out a legend about the creation of the partner country's hometown. Not only did the students show their creativity, but their talent as well!
We left this beautiful country a bit sad, but optimistic to meet one day again: in other projects and other mutual activities.